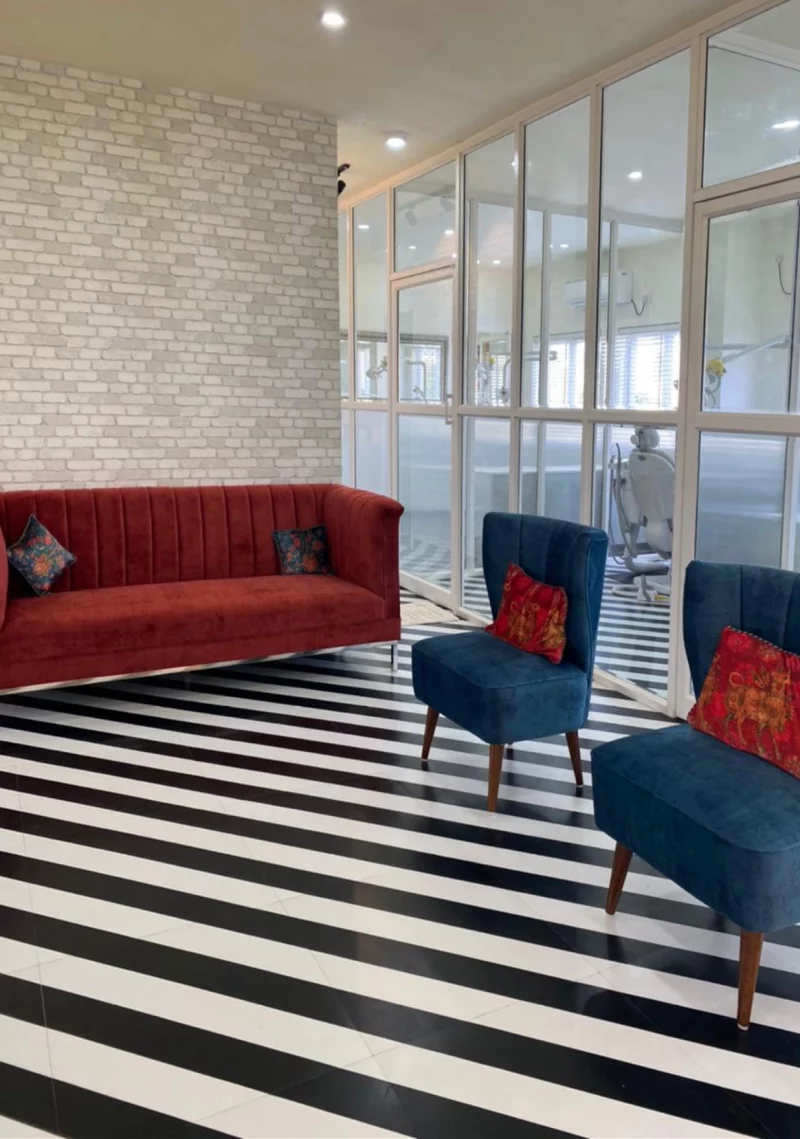 Hi! We're Specialty Dental Clinic
We are a team of 6 professional dentists with extensive experience with the latest trends and technologies in the dental industry.
Specialty Dental Clinic, founded in 2003, is one of the most preferred dental clinics in Bangalore for those seeking exceptional smile transformations. Located in Jayamahal, SDC has recently started another dental clinic in Richmond Town.

Our goal is to give every patient an anxiety-free, comfortable, and fulfilling dental experience that makes your visit a memorable one.
Founder & General Dental Surgeon
A graduate of KMC Manipal, Dr Shetty is inspired by a patient-centric ethic. She actively works with her patients, guiding them consistently as the treatment plan progresses. Always more than satisfied, her patients frequently recommend her to their friends and family, giving way to high patient referrals.
Our Work Is Heavily Shaped by Our Core Values
You deserve total transparency, so we will carefully explain the procedure(s) you'll need before treatment begins. We promise that you'll be happy with your results. In fact, we will not end the treatment until you are completely satisfied.
When it comes to dental care, an experienced, quality-oriented dentist can make a large difference. We handle all procedures with complete attention and expertise. Our state-of-the-art equipment allows us to serve you more efficiently.
When you visit Dr Nimmy Shetty at SDC, you'll be greeted by her friendly staff that will put you at ease. You're not just another patient; you will be treated with respect, and we will update you as needed with details regarding your oral health.
Our goal is to provide you with an excellent, one-of-a-kind dental experience, so we've designed our dental clinic with a Modern Victorian design in white to help you achieve mindfulness and tranquility.
Our dental team at Specialty Dental Clinic is extremely skilled in various aspects of dental care. We're proud to say that we're one of the most highly trained and qualified teams in the dental industry in Bangalore city.
DR. ASHISH SHETTY
Cosmetic Dentist
BDS, MDS, CERT: Cosmetic & Restorative Dentistry (USA)
Dr Ashish is our smile makeover chief. His passion for smile designing led him to pursue his super-specialization in the field of cosmetic dentistry from NYU College of Dentistry.

He has worked with multiple models, socialites, and politicians to give them movie-star smiles.
DR. NISHA SHETTY
Surgeon & Implantologist
BDS, MDS – Oral & Maxillofacial Surgery, FICOI (USA)
Dr Nisha Shetty is a friendly, highly-skilled maxillofacial surgeon with almost two-decades of experience.

She treats cases related to oral and maxillofacial surgeries and head and neck trauma, as well as cases requiring dental implants. She makes a potentially traumatic experience fun and painless.
DR. PONNANNA
Prosthodontist
Dr Ponnanna is a highly credentialed aesthetic dentist, implantologist, and academic with extensive experience and several publications.
His specialties include maxillofacial prosthodontics, smile designing, implantation, dentures, and full mouth rehabilitation. 
Presently, Dr Ponnanna is the dean and faculty head of the prosthodontics program at the prestigious Krishnadevaraya College of Dental Sciences in Bangalore.
DR. AKSHAI SHETTY
Orthodontist
BDS, MDS, M Ortho, R.C.S.ED (UK), FCFO (TW)
Dr Akshai is a skilled and experienced orthodontist who has won two prestigious awards. He offers various treatment options ranging from straightening a single tooth to the complex, surgical repositioning of jaws with outstanding results.
He thoroughly examines his patients' needs before providing diagnoses and beginning their customized treatments—all backed with research.
He is also an expert in self-ligating braces, lingual braces, Invisalign, and implant-assisted orthodontics.
People come to India for dental treatments from all over the world. You can get dental treatments that are usually expensive in other countries without sacrificing quality. 
We assure you that your visit to Specialty Dental Clinic will be a very rewarding experience.
Ready to meet a top-rated dental team? Contact us to schedule your visit.